Khawalung Tashi Choeling Monastery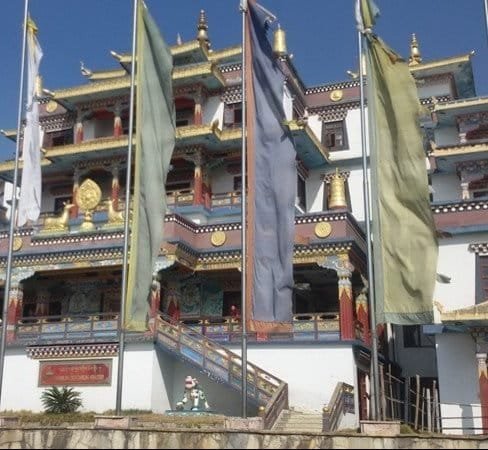 The Khawalung Tashi Choeling Monastery is a school whose primary purpose is to teach monks the Philosophies of Buddha, Tibetan debating. It is located at Simaltar near Boudhanath Stupa northeast of Nepal's capital, Kathmandu.
Lama Gigmee Dorge  Rinpoche is main Guru, Thapchok is Manager and Tengzing Wangchuk is Principal of the Monastery.
There are around 70 students here who's age range from 6 to 20 most are between  5- 12 mainly Nepali with a few Tibetans. There are also some senior monks and teachers for day to day activity.
The Lamas are friendly for celibate religious who understand very little English but want to learn more. It is a monastery but registered in District Education Office recently for the education purpose. The monastery has their own curriculum in which English is also included. Monastery has off on Saturday and Sunday.